WELCOME TO The
GATEWAY 2020
Winter Holiday Program
Tune-in to the live stream of visual and performing artists from the Gateway Arts District on Saturday, December 12th, 3:00 pm - 4:30 pm. Be prepared to dance and participate in the closing live Holiday Sing-along, conducted by American singer, songwriter and producer Tamara Wellons!
Gateway studio Spotlight


artistS, studios
& galleriEs
J

oin Us To Watch The Winter Holiday Live Stage!
Prince George's Arts and Humanities Council (PGAHC) recently announced the first cohort of the Designers in Residence (DIR) program at Design Park 3311 (DPARK3311) located in the Gateway Arts District.
The DIR program was established to connect up-and-coming designers with the resources and tools they need to take their creative business to the next level.
This year's cohort includes Dionne Clemons, India Shelton, Nyah Harkless, and Maria Fenton.
Thank You to our Partners and Sponsors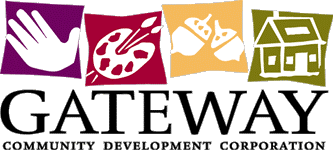 Saturday, May 9, 2015 From 12-5 p.m.